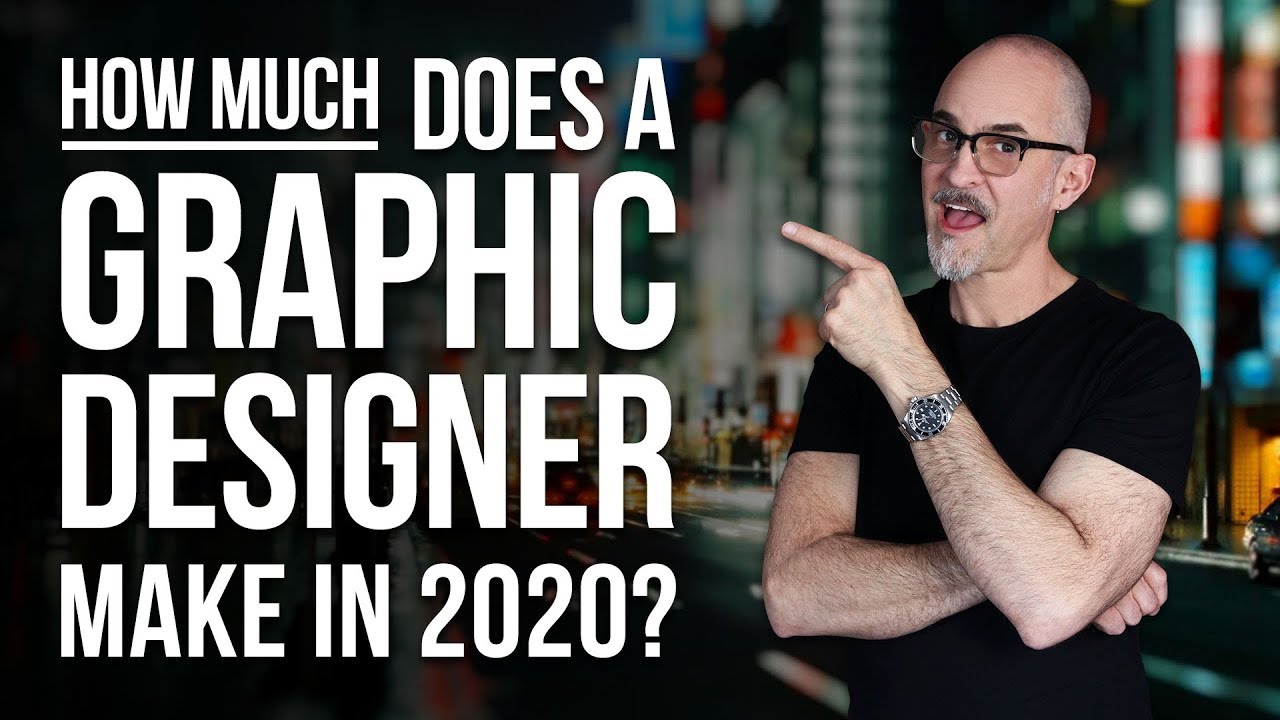 Being a graphic designer is a great career, but how much money, salary, compensation do graphic designers actually make in 2020? The answer is: it depends on a whole lot of factors, from your years of experience, your design specialty, whether you work at an agency or in-house at a company, your age, gender, where you live in the country or in the world. This video shares my perspectives on the findings of the AIGA Design Census from 2019, the most comprehensive survey of design professional salaries in the United States.
_______________________
This video is targeted to my audience of entrepreneurs, designers, creative professionals and people interested in brand strategy, business, graphic design, personal branding and marketing.
Philip VanDusen is the CEO of Verhaal Brand Design, a brand strategy and design agency. Philip is a highly accomplished creative executive and expert in brand strategy, graphic design, marketing and creative management. Philip gives design, branding, marketing, career and business advice to creative professionals, entrepreneurs and companies on how to build successful brands for themselves or for the clients they serve.
———————————
WEBSITE:
https://www.philipvandusen.com
JOIN THE BRAND•MUSE NEWSLETTER:
https://www.philipvandusen.com/muse
BRAND DESIGN MASTERS Facebook Group
https://www.facebook.com/groups/branddesignmasters
VERHAAL BRAND DESIGN on Facebook:
https://www.facebook.com/Verhaal-Brand-Design-115957185470571/
FREE MINI-EBOOK DOWNLOAD:
"9 Design Elements Your Brand Absolutely, Positively Needs"
https://www.philipvandusen.com/direct-optin
TWITTER:
Tweets by philipvandusen
YOUTUBE:
http://www.youtube.com/c/PhilipVanDusen
GET TUBEBUDDY – THE BEST TOOL FOR YOUTUBERS:
https://www.tubebuddy.com/philipvandusen
RECOMMENDED BOOKS:
"Change By Design", Tim Brown http://amzn.to/2mTFDrz
"Imagine: How Creativity Works", Jonah Lehrer http://amzn.to/2mJpQe9
"Free Agent Nation" by Daniel Pink http://amzn.to/2mWlbpR
"Orbiting the Giant Hairball" by Gordon MacKenzie http://amzn.to/2noTnIL
"Rules of the Red Rubber Ball: Find and Sustain Your Life's Work" by Kevin Carroll http://amzn.to/2moisCu
The 22 Immutable Laws of Branding, Al Ries + Laura Ries http://amzn.to/2noZGwd
"Change By Design", by Tim Brown http://amzn.to/2uaXYjX
"How To" by Michael Beirut http://amzn.to/2u9lnnh
"The Brand Gap" by Marty Neumeier http://amzn.to/2CAbYZk
"Good Design Is A Tough Job" by Kirsten Dietz, Jochen Rädeker http://amzn.to/2CAIH0r
"The Art of Innovation" by Tom Kelley http://amzn.to/2wtAevL
"The Edge: 50 Tips from Brands That Lead" by Allen Adamson http://amzn.to/2Ef6fse
"Art + Design" by Rex Ray http://amzn.to/2yLMRRT
"Expert Secrets" by Russel Brunson http://amzn.to/2zEDOBT
"Shift Ahead" by Allen Adamson + Joel Steckel – http://amzn.to/2xLrEX4
"The Power of Now" by Ekhart Tolle https://amzn.to/366X1xq
*We are a participant in the Amazon Services LLC Associates Program, an affiliate advertising program designed to provide a means for us to earn fees by linking to Amazon.com and affiliated sites.