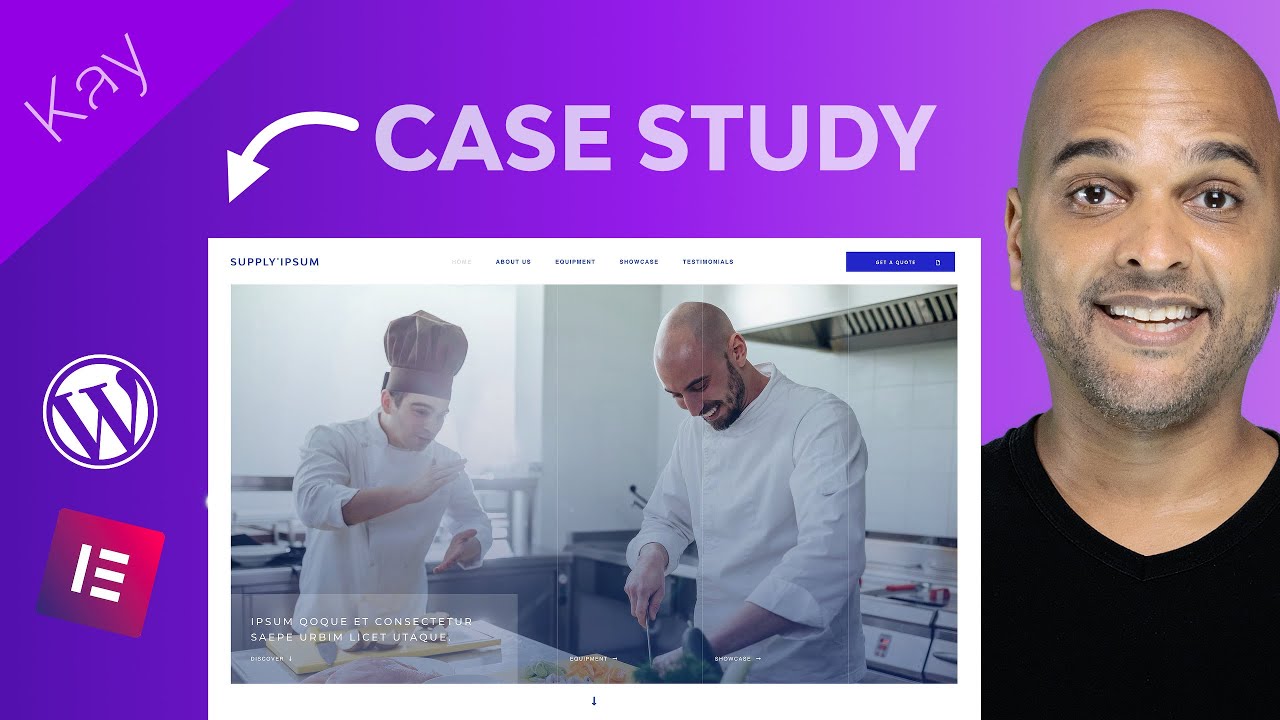 Web design case study: restaurant equipment supplies website: from getting the contract to handing over the website to the client. You don't have to do it all yourself, check this: https://www.youtube.com/watch?v=0G2DxnZTyBM
TOOLS I LOVE:
– Elementor Pro (affiliate): https://kaycinho.com/elementorpro
– Crocoblock (affiliate): https://kaycinho.com/crocoblock
– Astra Pro (affiliate): https://kaycinho.com/astra
– Wirementor (my own tool): https://kaycinho.com/wirementor
MORE LINKS:
– Wirementor demo (built by me): https://kaycinho.com/wirementordemo
– A2 Hosting (affiliate): https://kaycinho.com/a2hosting
ONE PAGE WEBSITE FREE COURSE

GET MY HELP:
ALL MY RECOMMENDED RESOURCES:
DOWNLOAD MY FREE BRAND GUIDELINES TEMPLATE
https://kaycinho.com/brandingtemplate
DISCLAIMER: I often review / link to products & services that I love and think you may find of interest. When you purchase a product/service through one of my link, I receive a commission, which helps me producing free content (you don't pay anything extra!).
Also, I am the creator of Wirementor.
#webdesign #elementorpro #crocoblock
first, I'll identify the project's brief and goals.
next we'll discuss how to get chosen for this gig.
next we're going to talk about benchmarking.
the next thing on our list is Moodboarding: that means looking at what other people have done in order to see if there are any design patterns you can borrow from them
we'll talk about brand identity
image research
design & development
handing the website over
additional services
So, in this web design case study I want to help you see the main steps in a logical order, when it comes to creating websites professionally.
Sure nowadays you can build a website really fast with a theme, throw a bunch of images, and be up and running. And that is great for people just trying to build their first website!
But is this really web design?
See, web design is about solving problems with digital visual communication.
Just like our phones have so much potential when it comes to capturing great photos, they are just tools. What makes the real difference is the person taking the picture. And this is the reason why good photographers still thrive today.
And some of them, big time!
Now this is not about being elitist, but just about being honest: why on earth would a client pay you a sizeable amount of $$$ if all you're going to do in install WordPress with a $49 theme, add their logo and change text and images?
You gotta do more than that. Think about their goals, think about their target customers. Think about the flow of information on a mobile, on a desktop. Think … like a web designer!
Web design is so much more fun when you actually … design for the web.
Crazy I know.
So whether you are creating a website for yourself, for the company you work for, or as a freelancer, I hope this web design case study will help.
And if you like this format and would like to see more web design case studies, please let me know in the comments.