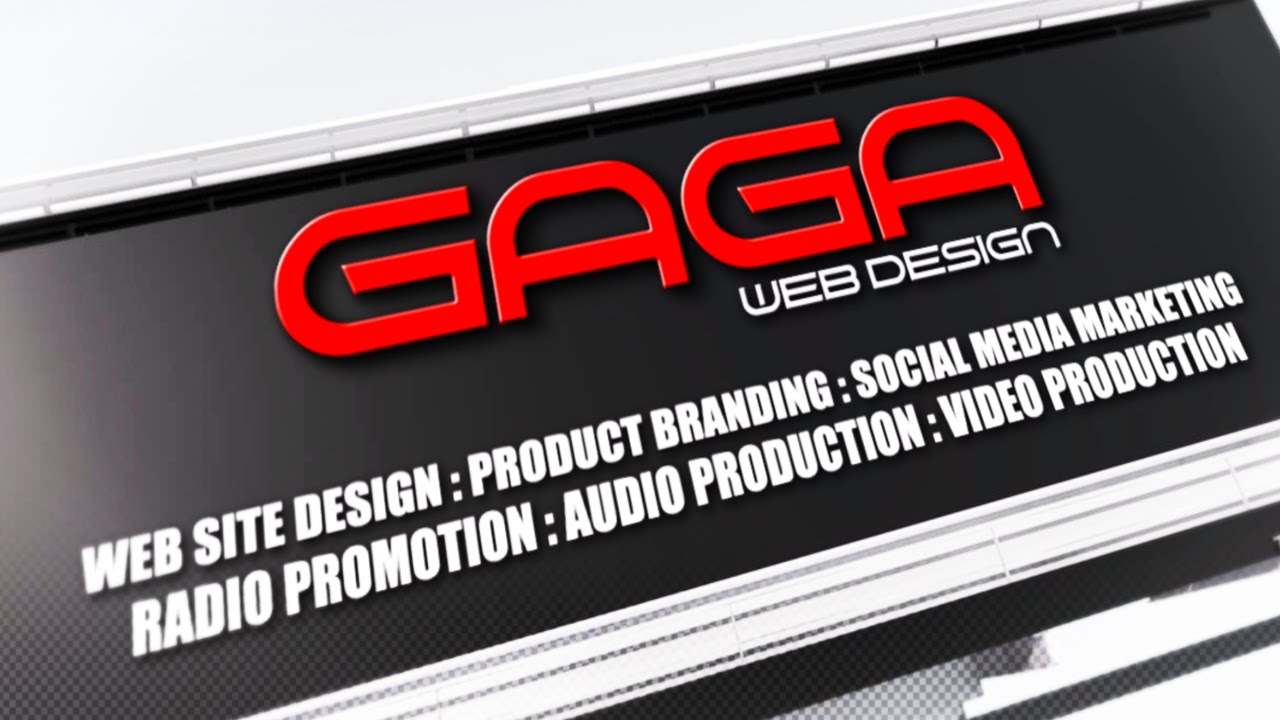 ESTABLISHED in 2004, GaGa Web Design is a consulting firm providing solutions and strategies for business owners and entrepreneurs through web design and Internet marketing campaigns. GaGa is part of a larger network of graphic designers, audio engineers, video and annimation artist's, website developers and Internet marketing/advertising specialists working together to help clients interface the Internet to increase their business assets.
VIDEO PRODUCTION
GaGa focuses on producing fully engaging, dynamic, and cinematic commercials, brand introductions, product demos, corporate videos, motion graphics, and responsive websites that extend and enhance standard marketing and advertising initiatives.
PRODUCT BRANDING
The Internet is exploding with new companies, all trying for that perfect logo design. Your image matters, a professionally designed logo speaks volumes. Your corporate identity has just a few seconds to impress prospects with your brand. GaGa will work with you and your company logo design until you are absolutely certain the logo accurately reflects your corporate image and brand.
WEB DESIGN
Choose from one of our luxurious custom made templates or create a unique design from from the ground up. An experienced professional will work with you one on one through every phase of your project giving you the attention you need to get your project up and running efficiently in a timely manner.
SOCIAL MEDIA MARKETING
GaGa will help you establish a Social Media presence with customized branding and designed graphical elements that will make a lasting impression on all who visit your social media pages. The ability to program social media "Feeds" directly into your website will allow your user group and targeted demographics to view all your social media directly from your site.
RADIO PROMOTION
Traditionally, radio exposure is the best way for a recording artist and a song to gain exposure and subsequently generate income from independent record sales, or recording contracts.
Whether you are signed to a major label, or you are an independent recording artist, GAGA can help you get your record on the radio!
AUDIO PRODUCTION
Studio Recording, Audio Engineering, Audio Mixing, Audio Post-Production, Audio Electronics, Audio for Interactive Media, Sound Design, Streaming Media and Webcast, Surround Sound and DVD audio, Broadcast Audio.