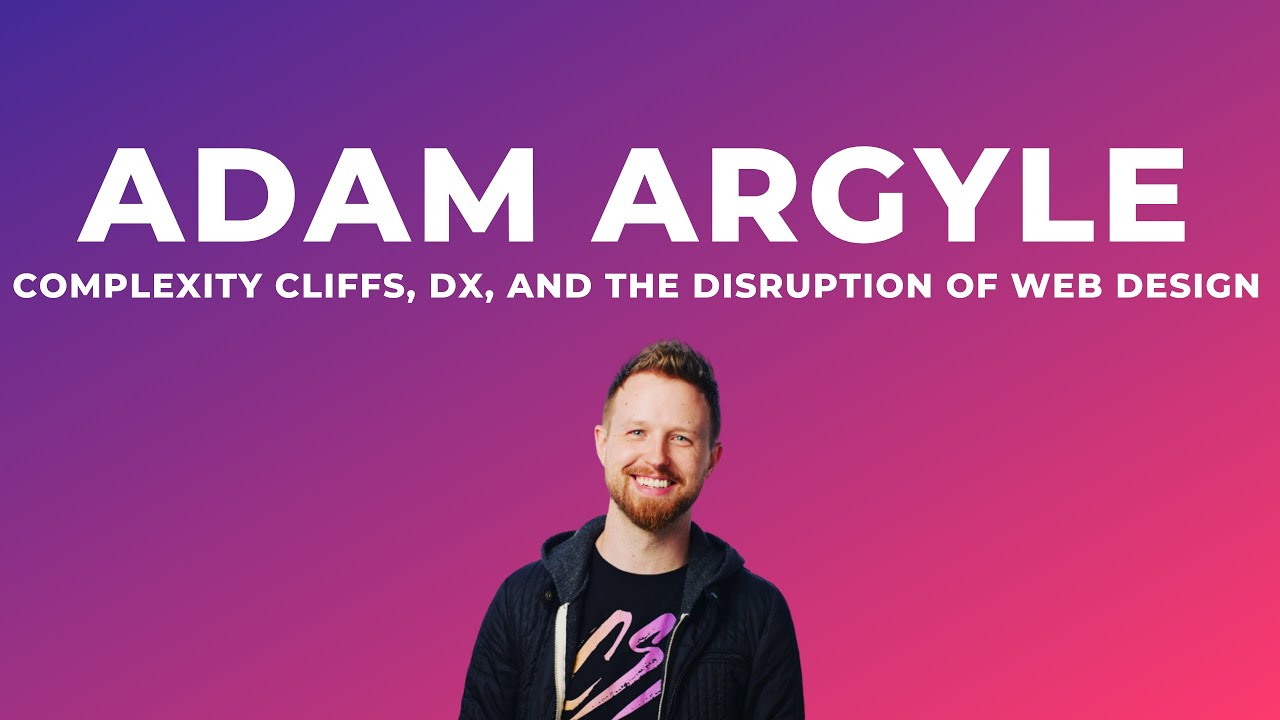 A conversation with Adam Argyle, CSS Developer Advocate for Google Chrome!
The conversation covers a quite a few topics that are relevant in the webdev and web design industries: UI complexity cliffs, DX vs UX, Self Disruption, and what Web Design Tooling could be.
Along the way we touch on what OpenUI is, Adam's Deferred Inputs proposal, the 4 Jobs of Developer Experience, Thoughtleading for Good from Emily Freeman, Ilya Grigorik, and Dion Almaier, and Adobe vs Figma vs Webflow!
Links:
Button tweet https://twitter.com/swyx/status/1450333133300064259
https://open-ui.org/
https://jasonformat.com/application-holotypes/
https://siliconangle.com/2021/09/29/devops-dummies-author-emily-freeman-introduces-revolutionary-model-modern-software-development-awsq3/
https://en.wikipedia.org/wiki/The_Cathedral_and_the_Bazaar
Ilya Grigorik Perf.now talk https://www.youtube.com/watch?v=vtIfVPtN6io
Visbug https://chrome.google.com/webstore/detail/visbug/cdockenadnadldjbbgcallicgledbeoc?hl=en
https://web.dev/learn/
Timestamps:
00:00:00 Cold open
00:01:05 Complexity Cliffs and the Reusable Button Problem
00:03:28 OpenUI
00:04:32 DevRel vs Personal work
00:05:52 DRY vs Design Systems
00:07:10 Building in Phases
00:08:04 Thought Leading for Good
00:10:33 Learning
00:14:13 The Surprising Complexity of Tabs
00:17:12 What is OpenUI?
00:19:59 Hot Take: Deferred Inputs
00:23:40 Cathedral vs Bazaar
00:28:01 Illya Grigorik: Head/Torso/Tail
00:32:45 UX vs DX
00:45:51 4 Jobs of DX
00:50:33 Self Disruption
00:54:50 Adobe vs Figma vs Webflow
01:01:04 VisBug
01:05:05 Shameless Plugs