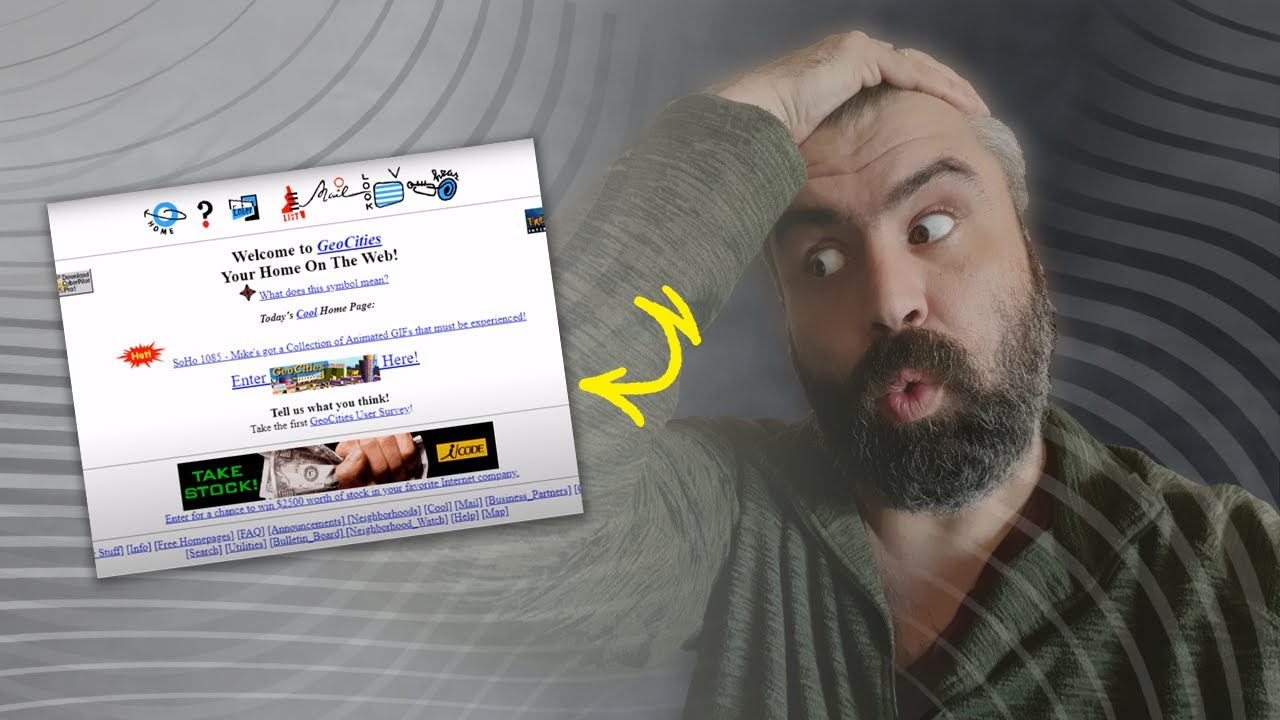 I've always been fascinated by what web design in the 1990s looked like. I first made a website in 2000 using GeoCities, the hosting service that sparked a wealth of early internet development, creation and creativity.
In this Web Designer Reacts to WEB DESIGN in the 1990s video I'm going to explore this early websites designed by both DIY and professional web designers.
So lets take a look at what WEB DESIGN in the 1990s really was like!
– – –
❤️ If you find my content helpful, become a channel subscriber and never miss a video when it lands. – https://www.youtube.com/scottlathamdigital?sub_confirmation=1
🔔 Don't forget to hit the notification bell to get reminders
✔️ Learn more about Freelancing here:

✔️ Learn how to make a website with my FREE full course here:

✅ Recommended playlists:
Step-by-step web design & SEO tutorials:

Wednesday Wins – Quick tips and tricks to digest:

All my latest videos:

🔥 Join my Exclusive Newsletter – It's a sexy mailshot sharing tips, videos, freebies and more! https://scottlathamdigital.com/newsletter
GeoCities Galley: https://geocities.restorativland.org/
Disclaimer: Some of these links go to one of my websites and some are affiliate links where I'll earn a small commission if you make a purchase at no additional cost to you.
✅ For business inquiries contact me at hello@scottlathamdigital.com
✅ Let's connect:
Facebook: https://www.facebook.com/ScottLathamOnline/
LinkedIn: http://www.linkedin.com/in/scott-latham-online