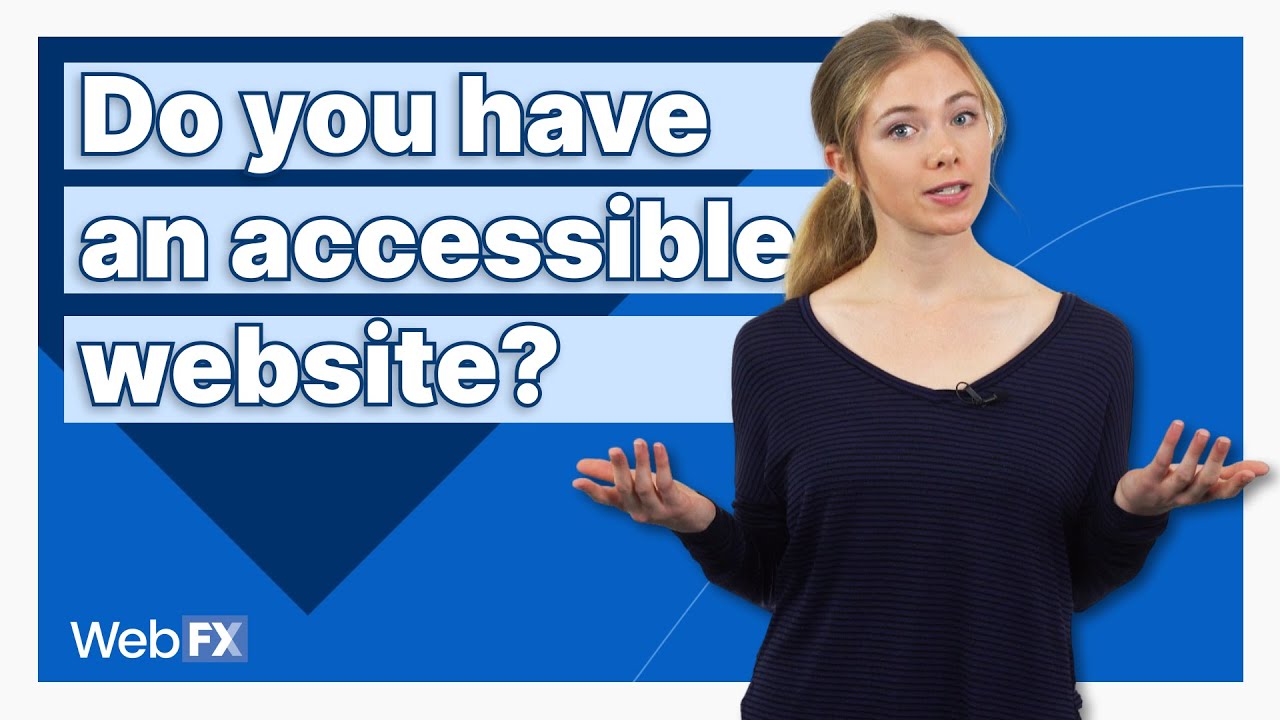 Accessible web design makes your website a space for everyone. This form of web design aims to remove technological barriers and give people with disabilities the ability to navigate and interact with your content.
Making your website accessible can be a challenge, which is why Jaci—from the WebFX Interactive team—shared some things you can do to get started.
This video covers five important standards set forth by the World Wide Web Consortium (W3C) in its Web Content Accessibility Guidelines (WCAG).
Not sure if your website works for all users? Remedy that with a web accessibility audit. You can hire a team of consultants to handle the work for you, or use any of the tools mentioned in the video to take some tasks off your plate.
Learn more about our ADA & Section 508 Compliance services at WebFX: https://www.webfx.com/web-development/services/ada-compliance/
Read the video transcript here: https://www.webfx.com/blog/web-design/accessible-web-design/
⌚ Video timestamps:
00:00:00 // Introduction
00:00:36 // What is website accessibility?
00:02:08 // How to audit your accessibility
00:02:59 // 5 important tips
00:06:52 // Conclusion
🎥 Check out these videos to keep learning!
The future of web design ▶ https://youtu.be/pOvogOSUsOY
Responsive design overview ▶ https://youtu.be/-dieZ4ejcno
UX design basics ▶ https://youtu.be/MeAO12ZRdns
📘 We also have written content on our website!
ADA compliance introduction ▶ https://www.webfx.com/blog/marketing/what-is-ada-compliance/
ADA vs. 508 vs. WCAG compliance ▶ https://www.webfx.com/web-design/learn/ada-vs-508-compliance/
WCAG checklist ▶ https://www.webfx.com/blog/web-design/website-accessibility-checklist/
▶ Subscribe to our YouTube channel for new videos every week! https://www.youtube.com/c/webfx?sub_confirmation=1
▶ Want digital marketing insights sent to your inbox? Sign up for Revenue Weekly!
▶ Ready to start driving results with your digital marketing? Give our experts a call at 888-601-5359 or head over to our website at https://www.webfx.com/free-quote/