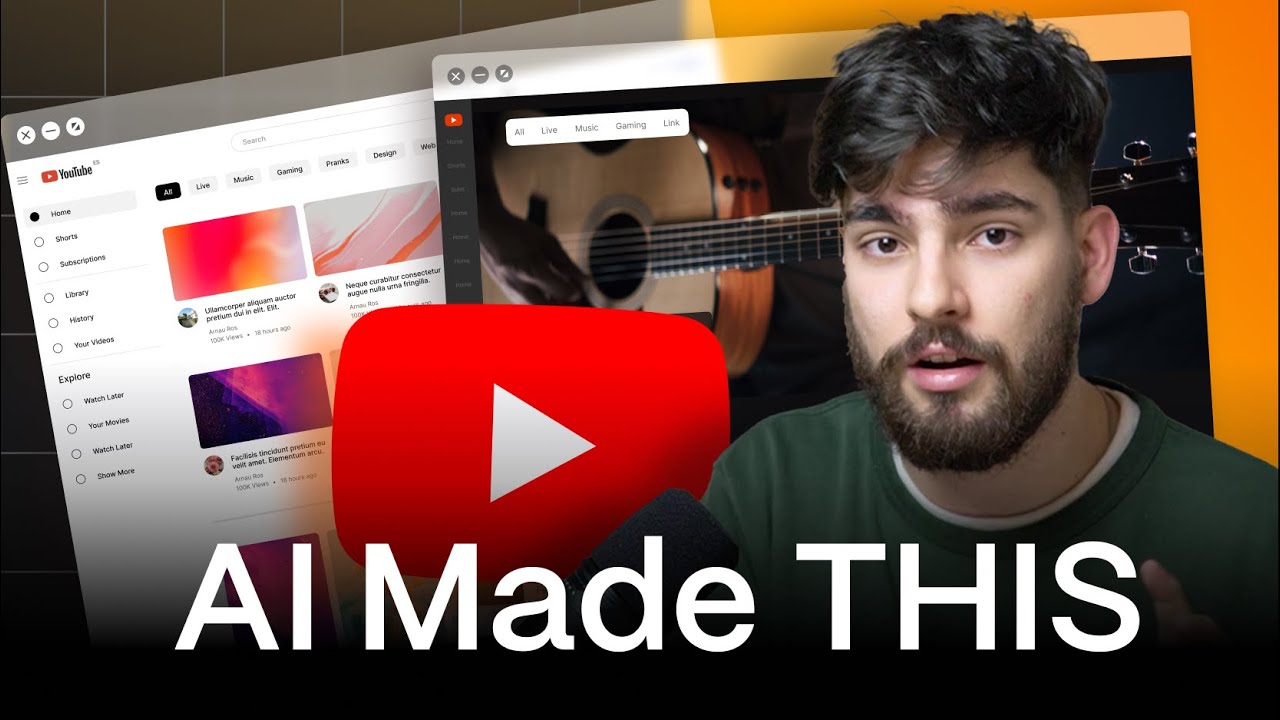 AI web design is crazy, we can come up with some super creative designs, but how practical are these really? In this video, I take a look at some designs created by AI and use it to redesign YouTube. By no means should this design be considered any better than what YouTube did, but its a fun experiment to see what the future of inspiration and AI in web design holds.
0:00 Intro
0:15 Midjourney's design
3:10 Redesign
15:15 Review
🛠 Try Webflow 👇
https://webflow.grsm.io/arnau
🚀 Subscribe for more weekly design content
https://bit.ly/2FQLrO5
🎥 What I use in my videos!
https://kit.co/arnauros/filming-setup
📄 Bonsai Referral (try for free)
https://www.hellobonsai.com/invite?fp_ref=arnauros
👨‍💻 Connect with me
https://arnau.design
🌎 Socials
https://instagram.com/arnau_design
Tweets by arnau_design
DISCLAIMER: Links included in this description might be affiliate links. If you purchase a product or service with the links that I provide I may receive a small commission. There is no additional charge to you!