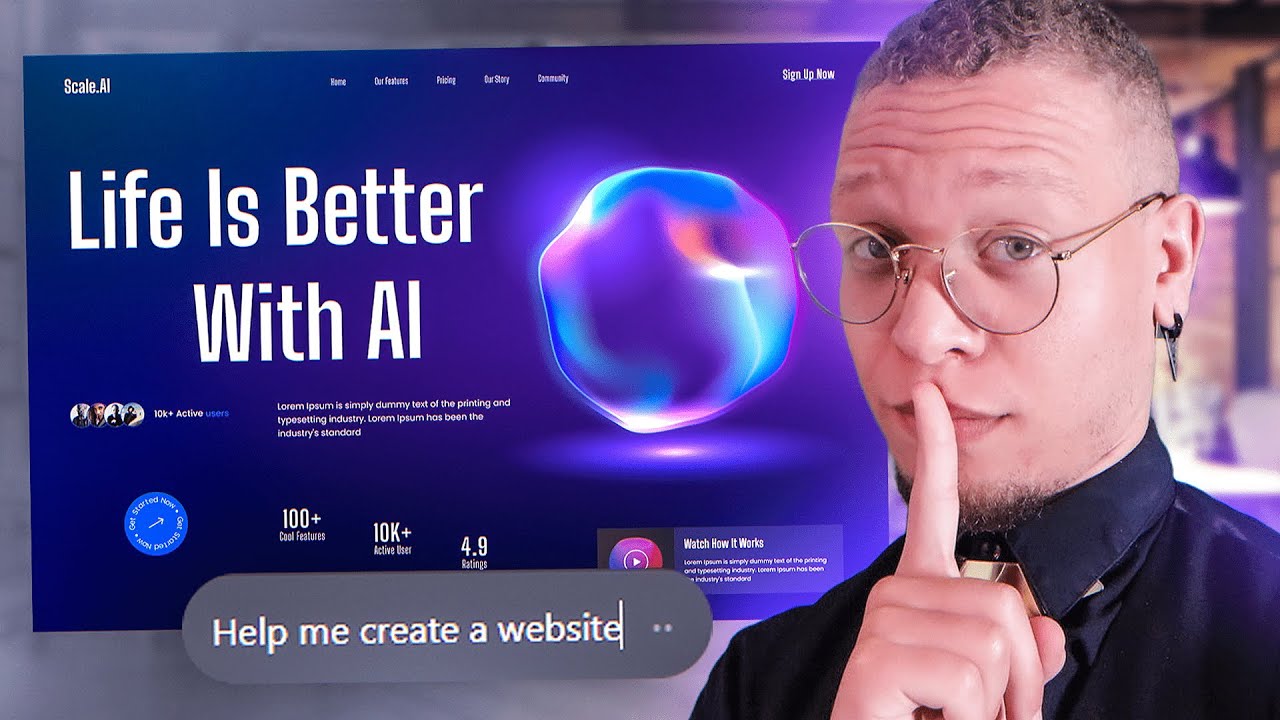 Learn how to create AI Web design using AI Art and ChatGPT without writing a single line of code!
In this tutorial, we're going to be using Ai Art (Midjourney) and ChatGPT to create an insane website without code using the Editor X platform, which is a no-code site-building tool. Using these tools, we'll be able to create a beautiful and interactive website.
No-code and artificial intelligence art will definitely be the future!
00:00 Intro
00:53 Using MidJourney To For Web Design Inspiration
06:16 Using Photoshop to Cut Out MidJourney Assets
07:40 Using ChatGPT to create the brand name and website copy
08:04 Creating the Site in Editor X
26:06 Designing Tablet
31:06 Designing Mobile
40:15 Final Responsive Website Design
MidJourney:
https://www.midjourney.com/
ChatGPT:
https://chat.openai.com/
Join Our Discord Community:
https://www.editorx.tv/
️Sign up for Editor X Today for FREE:
https://bit.ly/EditorXDailyChallenge
#ai #webdesign #aiwebdesign #nocode