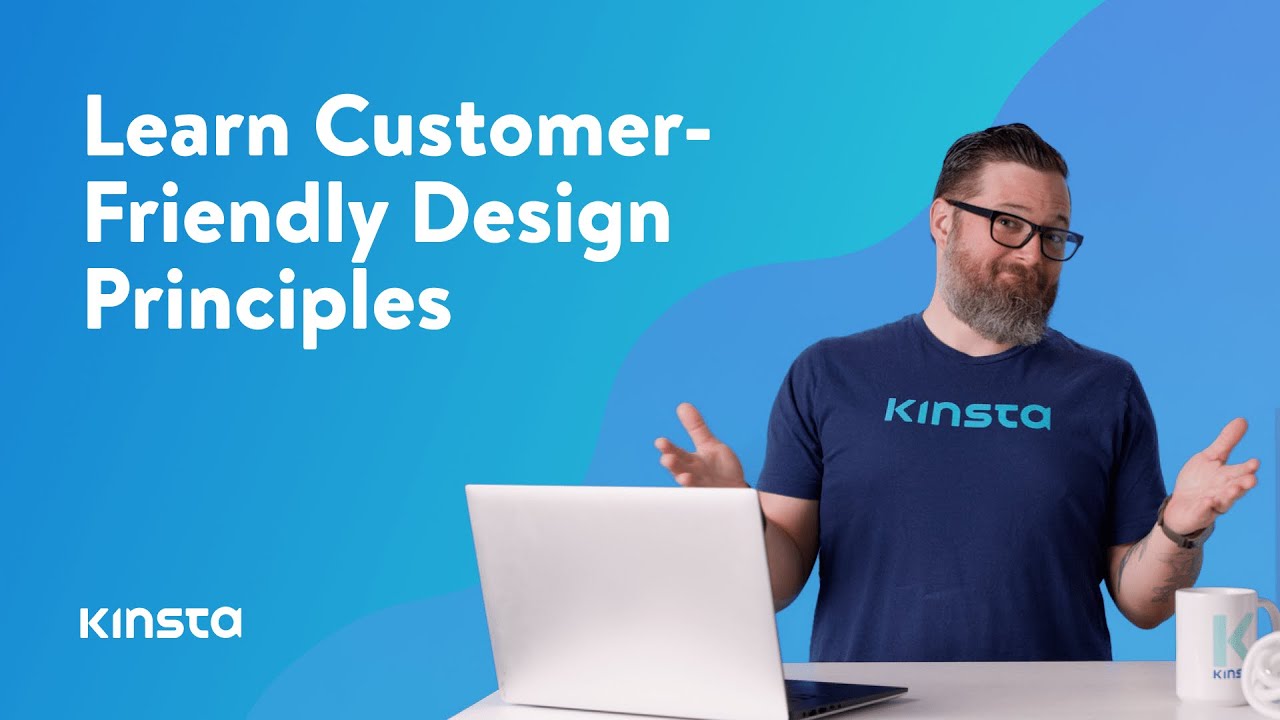 Building a new site? ✨ Watch this first… 👀
👉 Subscribe: https://www.youtube.com/c/Kinsta?sub_confirmation=1
Imagine walking into a retail store to look for some new work clothes. You notice stains on the floor, disorganized shelves, and a strange odor as you look around. Would you stay in the store and buy from the retailer?
Store design influences how customers behave — the same is true of websites.
A survey of 612 people by Clutch found that 83% of participants notice when a website's design is aesthetically pleasing and up-to-date. Alternatively, 50% of participants would leave a website forever if they believe the content is irrelevant or doesn't meet their needs.
So, how do you design a website customers will like?
That's what this video is all about. We'll show you why good web design is essential and share 15 web design principles you can leverage to build a high-quality website.
ℹ️ About Kinsta
Kinsta is a premium managed WordPress hosting company powered by Google Cloud Platform's premium tier network and compute-optimized C2 virtual machines, enterprise-level security, a free CDN global edge network with 200+ PoPs, and 24/7/365 support.
👉Learn more about Kinsta's hosting solutions: https://kinsta.com/wordpress-hosting/
⚙️Dig deeper in Kinsta's tech stack and features: https://kinsta.com/features
💪New to Managed hosting?
See the benefits when compared to shared hosting or DIY VPS hosting solutions:
👤Follow us:
► https://kinsta.com/blog/
► https://kinsta.com/newsletter/
► https://twitter.com/kinsta
► https://instagram.com/kinstahosting
► https://facebook.com/kinstahosting
__________________________
🕘Timestamps
0:00 Intro
0:57 Pages Should Be Easy to Navigate
1:49 Always Leverage Negative Space
2:23 Pages Should Be Consistent, But Engaging
3:07 Embrace Complementary Colors
3:40 Design With Your Target Audience in Mind
4:44 Fonts Should Be Readable And Accessible
6:07 Follow Fitt's Law and Hick's Law
6:54 Use Invariance To Highlight Key Information
7:48 In CTAs: Use Clear Language People Will Want To Click
8:31 Leverage The F Pattern Or The Z Pattern
9:06 Good Websites are Fast and Mobile-Friendly
9:58 Break Text Into Bite-Sized Chunks
10:25 Use Grids
11:04 Remember Balance
11:26 Pay Attention To Details
__________________________
📚 Resources
📗 15 Web Design Principles for a Customer-Friendly Website
► https://kinsta.com/blog/web-design-principles/
#WebDesign