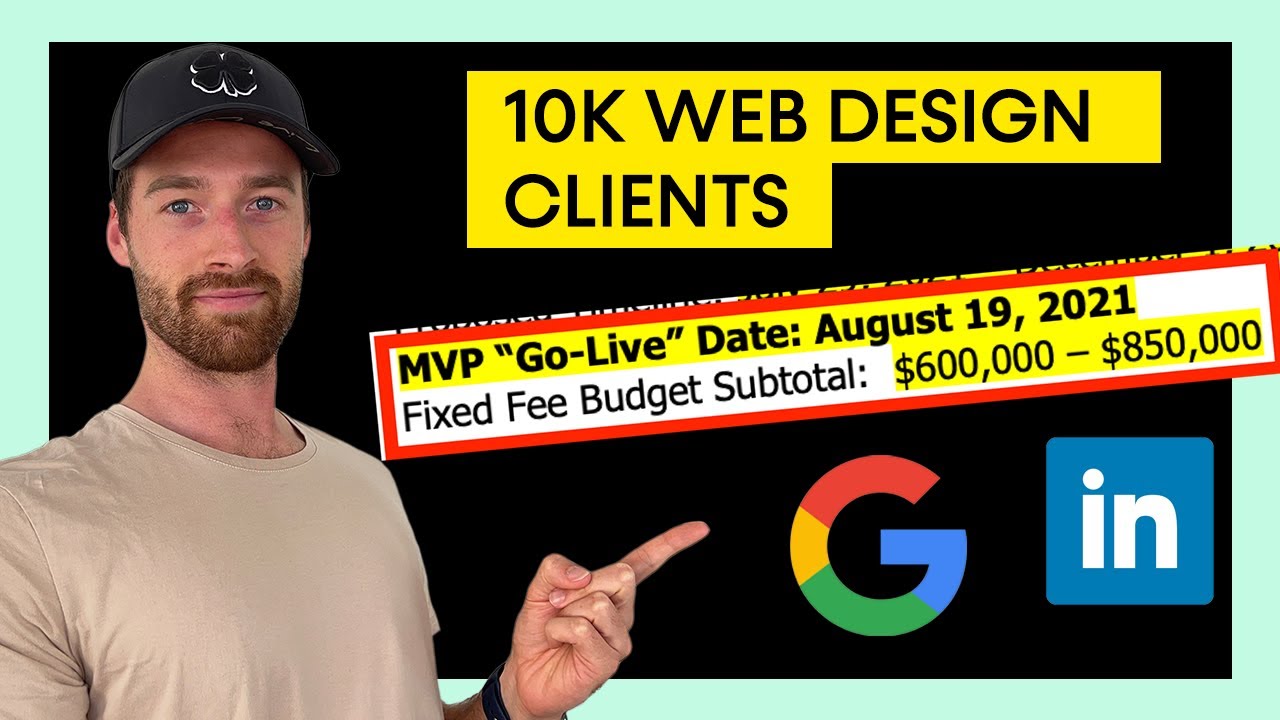 In this video, learn how to get clients for your web design business with outbound marketing. I will share with you the 3 ways on how I do outbound marketing to get web design clients, which include methods like online job boards and targeted email outreach.
🔗Get My Favorite List of Web Design Clients Acquisition Methods: http://jameslittle.co/
I started my web design agency 7 years ago from zero – no website, no team members, and no clients. A few years later, my agency now generates multiple six figures in revenue thanks to the outbound marketing strategies such as creating case studies that I share in this video.
These methods I share here can apply for getting eCommerce website clients, WordPress website clients, high ticket website projects, and even for getting iOS mobile app clients.
💡Learn How To Get Web Design Clients with Inbound Marketing: https://youtu.be/S7eTP-RFm0g
▬⏲️Contents of the Video ▬▬▬▬▬
0:00 Intro
0:27 What is Outbound Marketing
1:20 Using Online Job Boards
2:10 Creating Case Studies
2:59 Targeted Email Outreaching
4:33 Request for Proposals
7:05 My Recommendations
Getting web design clients is one of the most essential tasks in growing your web design business. No matter where you are on your business journey, leads and customers are the lifeblood of your freelance or agency business. Fortunately, there are a lot of ways on how to get web design leads by marketing your agency.
❔Do you have any questions on how to get more clients for your web design business? Comment below!
If you learned a few things, give this video a thumbs up, and don't forget to subscribe: https://bit.ly/3cfIJim
▬👨About James Little ▬▬▬▬▬
James Little is the Director of Simplex Software, a Six-Figure Web Design and Development Agency based in Sydney, Australia. He is responsible for overseeing sales & marketing, team development, product management, and consulting with clients for tech and development objectives.
👋FOLLOW ME HERE
► LinkedIn: https://www.linkedin.com/in/james-little-au/
► Instagram: https://www.instagram.com/jameslittle.webdev/
🏢 FOLLOW MY COMPANY HERE
▷ Official Website: https://simplexsoftware.com.au/
► Instagram: https://www.instagram.com/simplexsoftware/
► Facebook: https://www.facebook.com/simplexsoftwareofficial/
#jameslittle
#business
#webdesign
#webdevelopment
#agency
#freelancing
#clients
#customers